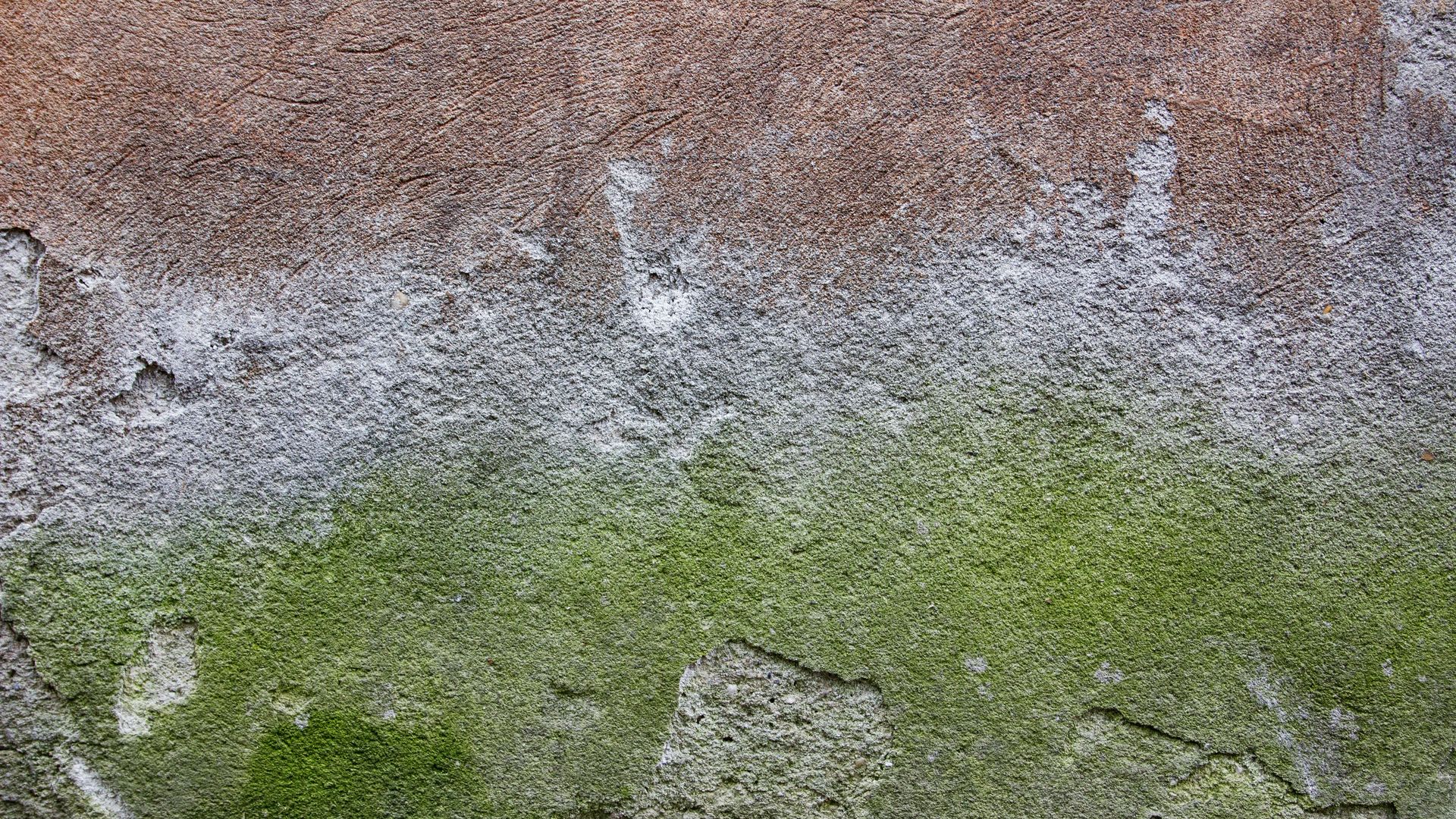 Das Spam-Volumen im Internet wird gegenwärtig von Sophos auf mittlerweile 97 % des Email-Aufkommens geschätzt. Die meisten Firmen und Privatpersonen greifen im Rahmen dieser Spam-Flut auf Spam-Filter zurück, die ungewünschte Nachrichten erkennen und filtern können sollen.
Zwischendurch erreichen uns Spam-Mails, die sich durch eine vermeintliche Legitimität durch den Spam-Filter schleichen konnten. Eines dieser Spam-Mails, welches eine junge Dame russischer Herkunft namens Lyudmila anpreist, erreichte uns heute morgen um 08:08 Uhr.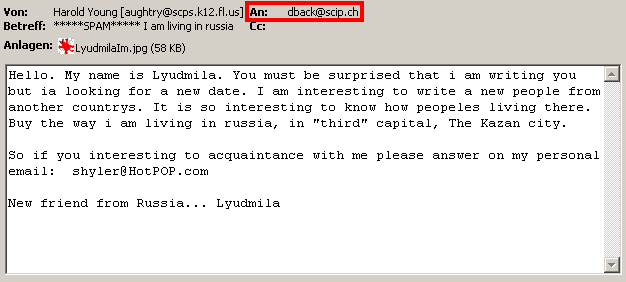 Soweit ist dies nichts Besonderes. Auffällig an diesem Schreiben ist jedoch, dass es an die Adresse dback-at-scip.ch geschickt wurde. Diese existiert jedoch nicht. Im BCC-Feld wurde die effektive Zieladresse angegeben, so dass das Email dennoch den Empfänger erreichen sollte.
Voraussichtlich sind die Spammer damit darum bemüht zu erkennen, ob eine Mailadresse legitim und erreichbar ist. Durch das Auswerten der Fehlermeldung, wie sie durch die inaktive Mailadresse generiert wurde, kann eine Delta-Analyse angestrebt werden.
About the Author
Links
You want to test the awareness of your users?
Let our Red Team conduct a professional social engineering test!
×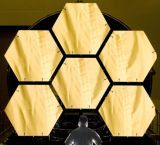 scip Cybersecurity Forecast
Marc Ruef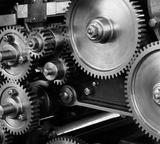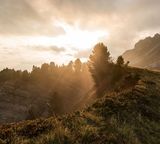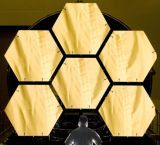 scip Cybersecurity Forecast
Marc Ruef
You need support in such a project?
Our experts will get in contact with you!