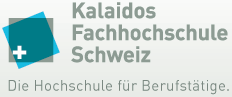 Die Kalaidos Fachhochschule Schweiz bietet im Rahmen Ihres Studiengangs Bachelor of Arts FH in Business Information Technology auch fachliche Informationen zum Thema Informatik Sicherheit an. Zu diesem Anlass wurde am 27. August 2011 Herr Stefan Friedli der scip AG eingeladen, ein Referat zum Thema Real World Attacks zu halten.
Die Präsentation drehte sich dabei primär um prominente Beispiele von Angriffen in den letzten 20 Monaten, wie zum Beispiel die Angriffe der Gruppe Lulzsec auf Sony oder auch die Kompromittierung der US-amerikanischen Sicherheitsfirma HBGaryFederal im vergangenen Frühjahr. Anhand konkreter Abläufe und Beispiele wurde dabei aufgezeigt, wie Risiken eingeschätzt und antizipiert werden können – oder zumindest sollten.
Die scip AG, vertreten durch Herrn Friedli, möchte sich für das Engagement der teilnehmenden Studenten und die lebhafte Diskussion bedanken und freut sich, das eine oder andere Gesicht im Rahmen unserer Tätigkeit wiederzusehen.
About the Author
Links
You need support in such a project?
Our experts will get in contact with you!